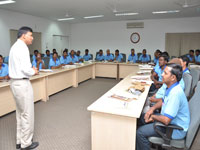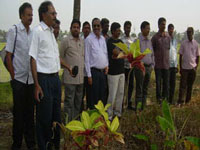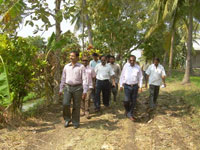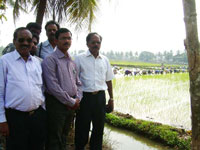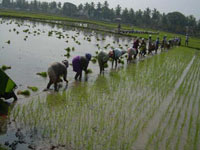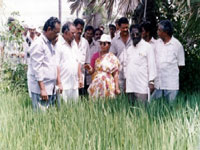 SYLLABUS
1. Technical :
Role of weather in Agriculture

Gaps in production and schemes to overcome them

Soils – Soil survey, Land use planning – Classification of Soils - Soil sampling – analysis – interpretation of results – management of problematic soils

Rainfed farming

Integrated Nutrient Management (INM)

Integrated Pest Management (IPM)

Crop Production Technology of important crops in the district.

Farm mechanization

Water management – Irrigation systems.

Post-harvest technology
2. Extension Management :
Communication skills

Negotiation skills

Rainfed farming

New Dimensions in Agricultural Extension – FTCs, KVKs, DAATT centers, ATMA, AC&ABCS, RMGs, SHGs, Market Led Extension, Cyber Extension etc.

Decoration of Stall in an Agricultural Exhibition / Kisan Mela
3. Individual Development :
Orientation on Meditation for mind control

Business Development on Ethical Foundation

Globalization, liberalization and privatization

National integration

Decoration of Stall in an Agricultural Exhibition / Kisan Mela
4. Legal :
Basics about Law

Seeds - Seed Act, Seed Rules and Seed (Control) Order

Fertilizer (Control) Order

Pesticides - Insecticides Act, Insecticides Rules, Insecticides (price: stocks display and submission of reports) Order

Other related Acts - EC Act – Consumer Protection Act, WALT Act, Limitation Act and Act on Production and Distribution of Bio-Fertilizers, besides CrPC, CPC etc.