SPORTS COMMITTEE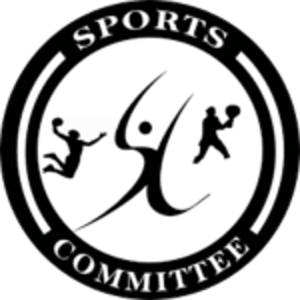 Tagline
"One Team, One Dream"
Introduction
The sports committee focuses to achieve fitness goals and maintaining a healthy body which is indispensable for overall development, both for students as well as faculty. Organizing a plethora of events all year round and maintaining the state-of-the-art sports infrastructure is also its responsibility for which it closely works with the administration round the year. 12-14 enthusiastic members from both batches constitute this committee. Regular updates about sports events happening around the globe are shared by its social media handles as well. It has also the highest budget allocation among its peer committees.
Events and their description
The Sports Committee conducts two annual Sports events- OLYMPUS (inter-collegiate level) and ZENITH (intra-collegiate level). The first edition of OLYMPUS was conducted in 2016 and saw the participation of students from 7 B-schools which has been increasing over the years. The latest edition of ZENITH was an amalgamation of 16 games with prize money of more than Rs. 1,35,000! Other than the two major Sports fests, the Sports Committee makes sure the campus is always lively and the students are always active by organizing various spot-on events. Stressing on the importance of a healthy mind, activities like Meditation, Yoga, and fun and engaging activities like Aerobics and Zumba are also organized by the Sports Committee.