AGRIBUSINESS CLUB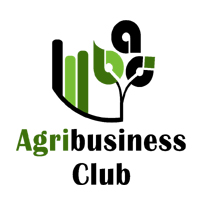 Introduction
At Agribusiness Club, MANAGE, we offer the ultimate opportunity to carry on the legacy created since 2014. We invite candidates from different B schools and Agricultural universities to be the Chanakyas of the technologies that rule Agribusiness and the ideas that await your inspirational counsel to rule the world society. Synonymous with excellence and a sustained quest for perfection, the Fest provides an interactive platform which brings together the industry, the academia and the future leaders of the agribusiness world.
Roles and Responsibilities
Agribusiness Club, MANAGE organizes the flagship events of MANAGE (National Level B-Fests) Krishi Chanakya and Unnayan. The club is also responsible for connecting with various platforms and creating a competitive spirit among the students of MANAGE through digital and physical communications. The brightest brains then understand the opportunities and challenges in Agribusiness, foresee the need to constantly develop the requisite skill set and re-invent the way in which agribusiness organization functions. The overall purpose of the summit lies in achieving excellence in this regard
Events and their description
Krishi Chanakya-
ABC proudly hosted over 6000 registrations and entries from students of over 200 institutes pan-India for Krishi Chanakya 2021. The 3-day event hosted 61 finalist teams, in an extremely gratifying and insightful experience.
Krishi Chanakya is the pioneer Agri B-fest hosted by ABC meant to ignite the ideas which make a difference. Critical thinking, discussions and a quest for perfection, the B-fest has it all. The growing demands of the sector demands the industry and future leaders to interact and solve problems, Krishi Chanakya is a platform which caters to the ever-growing Agribusiness sector.
Unnayan 2022-
Unnayan is an event conducted by National Institute of Agricultural Extension Management (MANAGE), Hyderabad particularly for the undergraduate students and CAT aspirants all over India. It is a platform to converge the attention towards the AgriBusiness sector, to prepare the to-be techno-managers and future stakeholders of the industry with challenges and rewards to be achieved.
Bulls and Bears-
Incept-
Agrigraphy-
Glimpse-
Quizzard-
Espansione-
Paparazzi-
Ingeneous-